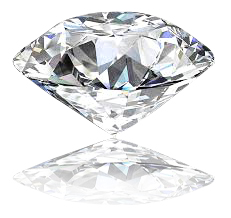 Diamant Kopen bij Diamonds Nisgav:
NISGAV is a private company, registered in Rotterdam, The Netherlands, since 1989. Our main activity for more than 27 years is Sourcing. We are doing International Sourcing for worldwide companies and meet their needs of quality products with very attractive price. One of our activities is Diamonds ! For Diamonds we have direct source/supply of GIA, HRD and other Certified Diamonds, with very good price. We can supply all kind of shape, weight and clarity. We have always nearly 200,000 diamonds in stock ready for worldwide delivery. Diamond brokers/dealers/store owners please contact us for wholesale prices.
You can order your diamond online here: www.nisgavdiamonds.com/buy-diamond.php

We can also supply Tanzanite, as well with EGL Certificate and for very good price. If you are Diamond Dealer, Diamond Buyer, you are in the right address. Please contact us for more information.
We buy also Rough Diamonds. If you have Rough Diamonds please contact us: +31-653-160118 .
+31-653-160118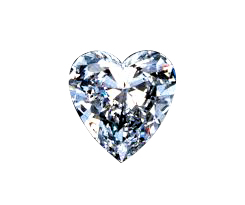 Diamonds:
Diamond is one of the two best known forms (or allotropes) of carbon, whose hardness and high dispersion of light makes it useful for industrial applications and jewelery. The other equally well known allotrope is graphite;but diamonds are specifically renowned as a mineral with superlative physical qualities. They make excellent abrasives because they can only be scratched by other diamonds, which also means they hold a polish extremely well and retain luster. About 130 million carats (26,000 kg) are mined annually, with a total value of nearly 9 billion US$.
The name "diamond" derives from the ancient Greek adamas (ad?µa?; "impossible to tame"). They have been treasured as gems since their use as religious icons in India at least 2,500 years ago—and usage in drill bits and engraving tools also dates to early human history. Popularity of diamonds has risen since the 19th century because of improved cutting and polishing techniques, and they are commonly judged by the "four Cs": carat, clarity, color, and cut. Nearly four times the mass of natural diamonds are produced as synthetic diamond each year, though these are typically classified with poor-quality specimens that are suitable only for industrial-grade use.
Most natural diamonds originate from central and southern Africa, although significant sources of the mineral have been discovered in Canada, Russia, Brazil, and Australia. They are generally mined from volcanic pipes, which are deep in the Earth where the high pressure and temperature enables the formation of the crystals. The mining and distribution of natural diamonds are subjects of frequent controversy—such as with concerns over the sale of conflict diamonds by African paramilitary groups. There are also allegations that the De Beers Group misuses its dominance in the industry to control supply and manipulate price via monopolistic practices.
Check here for our Return and Refund Policy.
We are worldwide diamond brokers and suppliers of Polished and Rough Diamonds.
We are looking for a serious investor to realize some of our ideas in the Diamonds Branch.
Only serious mails will be answered. If you contact us please mention your name, email, tel.number and country.
Please contact us by
Phone: +31-653-160118
Haim Cohen
Nisgav Diamonds
The Netherlands